Activités scientifiques
Le programme scientifque du consortium CIROQUO se décline autour des trois grands axes suivants
Axe 1 : Calibration, validation et transposition de codes
Axe 2 : Métamodélisation de codes dans des environnements complexes.
Axe 3 : Optimisation et inversion en présence d'incertitudes, en particulier pour des distributions de probabilités en sortie de code.
De plus, une partie de l'activité du consortium portera sur le développement logiciel, sur la grande dimension et le lien avec le machine learning. Pour plus de détail cf
Programme Scientifique
:
Thèses
Charlie Sire, sept 2020-, encadrement R. Le Riche (EMSE), Y. Richer (IRSN), J. Rohmer (BRGM). Titre : : Robust inversion under uncertainty for risk analysis – application to the failure of defences against flooding Résumé
Noé Fellmann, dec 2021-, encadrement C. Helbert (ECL), C. Blanchet-Scalliet (ECL), A. Spagnol (IFPEN), D. Sinoquet (IFPEN). Titre : Sensitivity analysis for optimization problems under uncertainties Résumé
Adama Barry, jan 2022-, encadrement F. Bachoc (IMT), C. Prieur (INRIA Grenoble), M. Munoz Zuniga (IFPEN). Titre : Plans d'expérience pour la calibration Résumé
Mohamed Gharafi, jan 2022-, encadrement R. le Riche (EMSE), D. Brockhoff (INRIA Saclay), F. Huguet (Storengy). Titre : Stochastic and surrogate-assisted multi-objective optimization.
Tanguy Appriou, jan 2022-, encadrement D. Rullière (EMSE), D. Gaudrie (Stellantis). Titre : Optimisation Bayesienne en grande dimension.
Post-Docs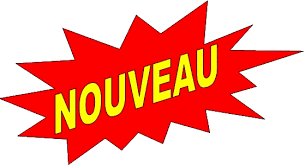 Post-Doc position starting in fall 2022 see to more details
Publications